Paymattic offers you another fantastic payment gateway – Paystack. Paystack is an Africa-based payment gateway that provides a modern and fast payment facility. It supports payment through cards, bank accounts, bank transfers, USSD, Apple Pay, Visa QR, Mobile Money, and POS.
Note that Paystack integration is a Pro feature.
You can easily integrate Paystack with Paymattic to receive online payments.
In this article, we will show you how you can set up Paystack with the Paymattic WordPress plugin.
To start the set-up, go to Paymattic (Pro) → Payment Gateway from your WordPress dashboard.
Next, Click on Paystack from the left navigation bar.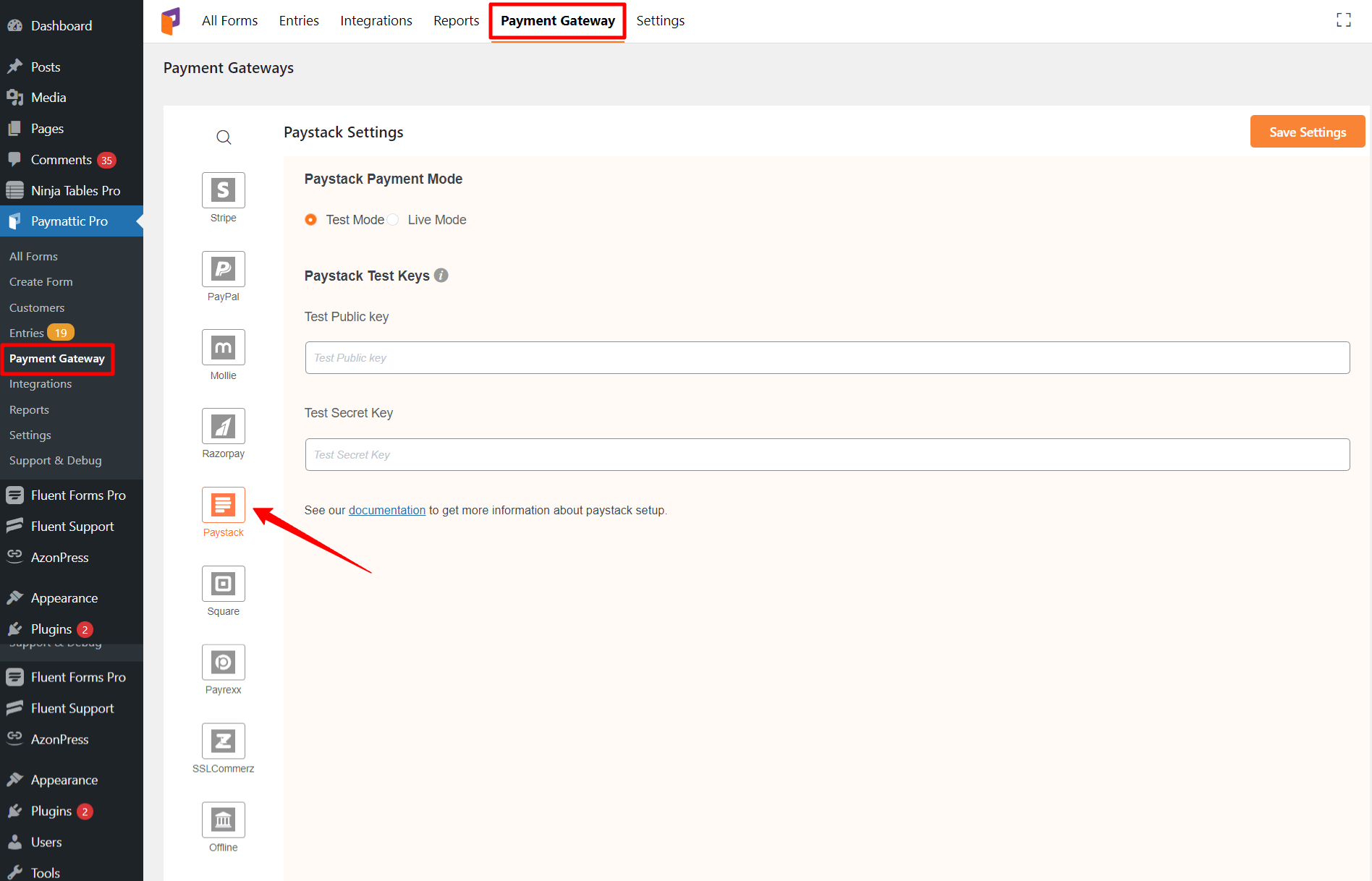 How to Configure Live Mode/ Test Mode #
On the Paystack settings page, there are two types of modes displayed by the radio button. Test mode is only for test payments and Live mode is for real payments. While in the test mode, you can use any test card number that is issued by Paystack.
How to Configure Public Key and Secret Key #
Now, you will require an API key and API secret key to make the integration work for Paymattic. To obtain these API keys log in to your Paystack account.
Once you log in go to Settings → API Keys and Webhook section.
Copy the Test Secret Key and Test Public Key.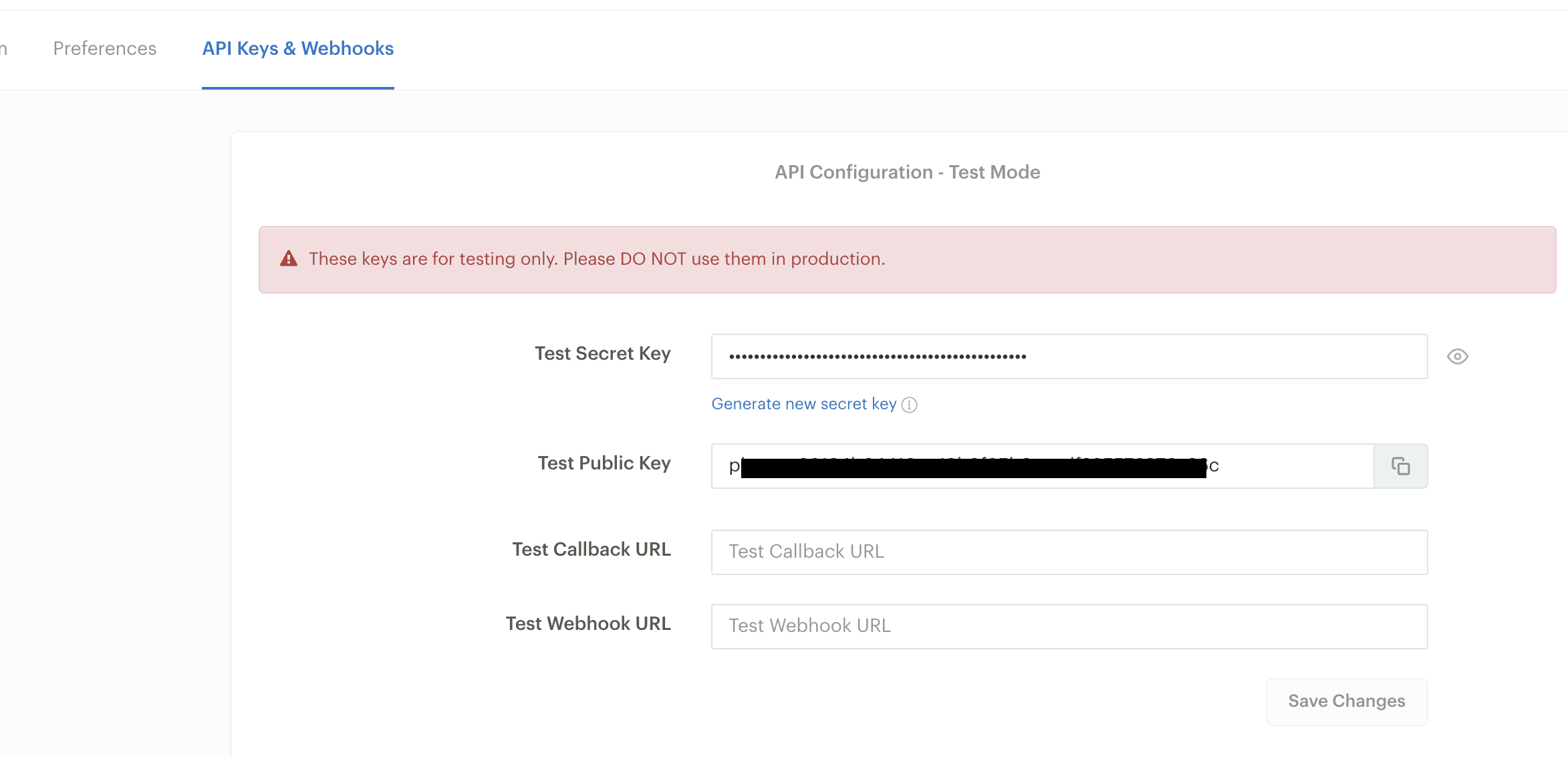 Next, head back to your WordPress dashboard and go to Paymattic(Pro) → Payment Gateway → Paystack.
Put the Test Public Key and Test Secret Key in the respective field.
After doing so, click on the Save Settings button.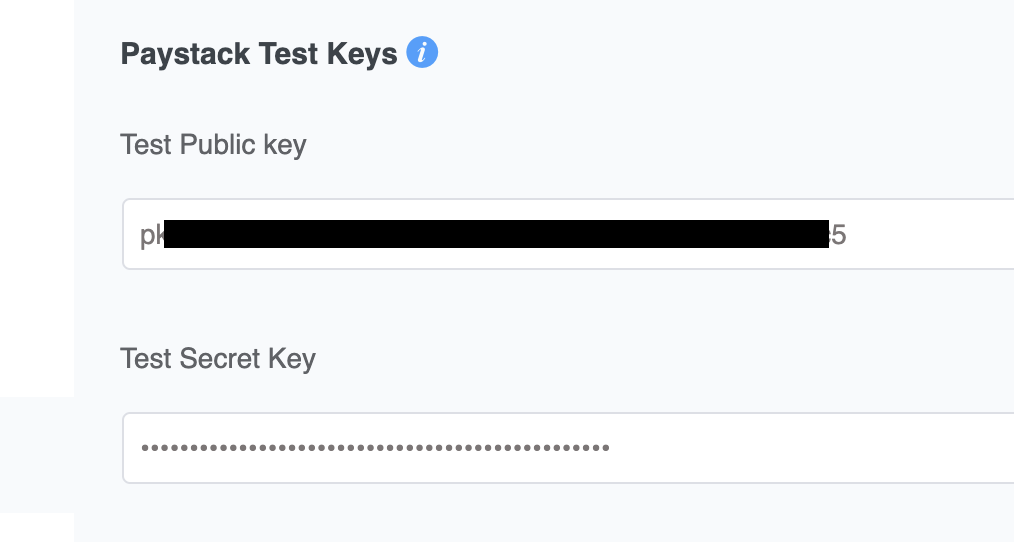 After successfully setting up Paystack with the Paymattic plugin, it's time to add the Paystack payment gateway to your form. Simply, create a new form and add your required fields. After adding all the fields select Paystack payment gateway from the Payment Method fields. Finally, click on the Save button to save the changes.
These are the easy steps to integrate Paystack with Paymattic. Contact our dedicated support team if you face any problems in setting up Paystack.