Cloudflare Turnstile security provides website visitors with frustration-free, CAPTCHA-free browsing experiences. It stops abuse and confirms visitors are real without the data privacy concerns or awful UX that CAPTCHAs thrust on users.
To configure Turnstile security, you'll need a Site Key and a Secret Key from Cloudflare Turnstile by following the below steps-
First, go to Settings → select Turnstile (left sidebar), then you will be redirected to the Cloudflare Turnstile Settings page.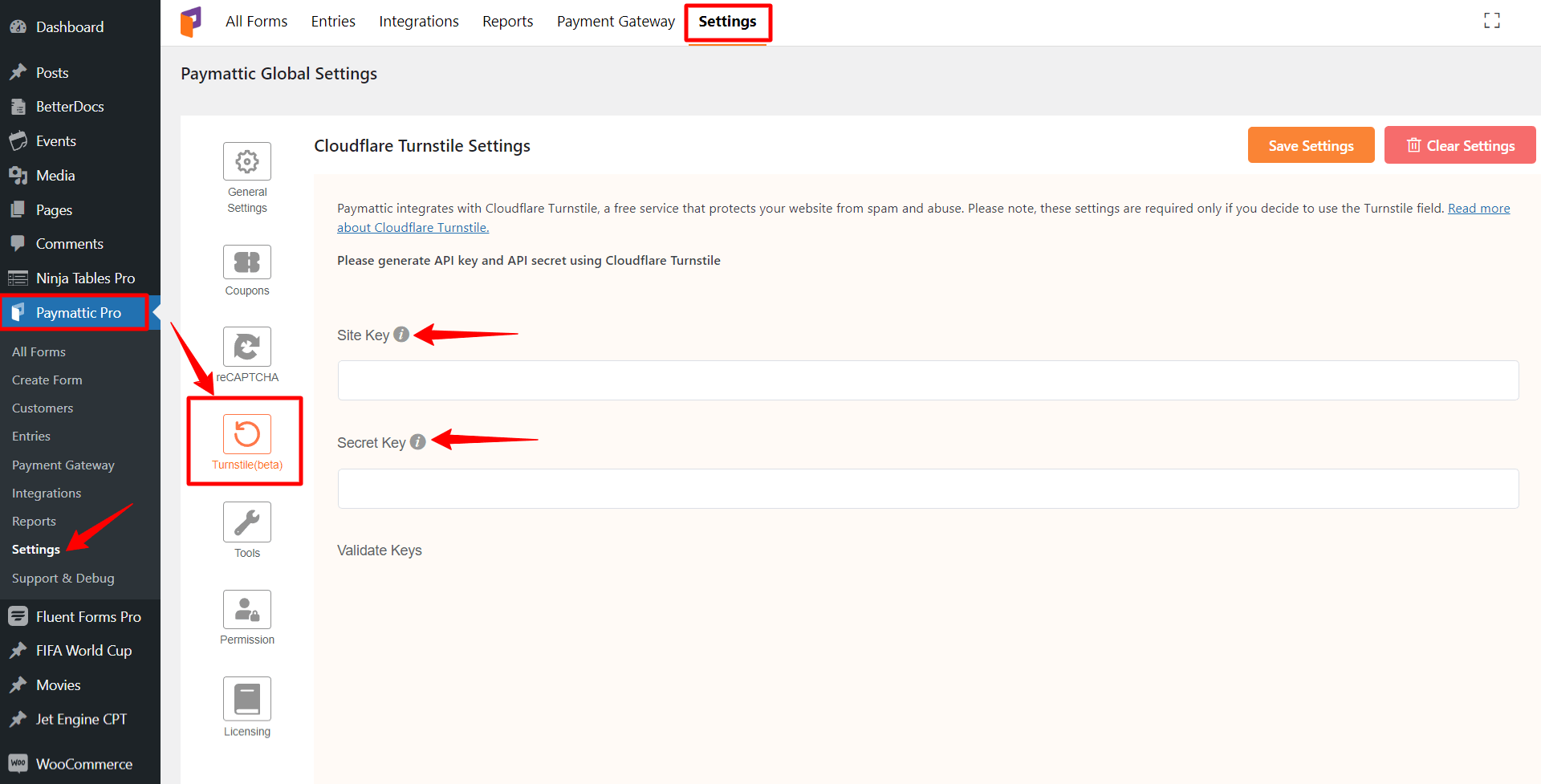 Now, you will need a Site Key and a Secret Key to add.
If you don't have a Cloudflare Turnstile account, you can sign up here.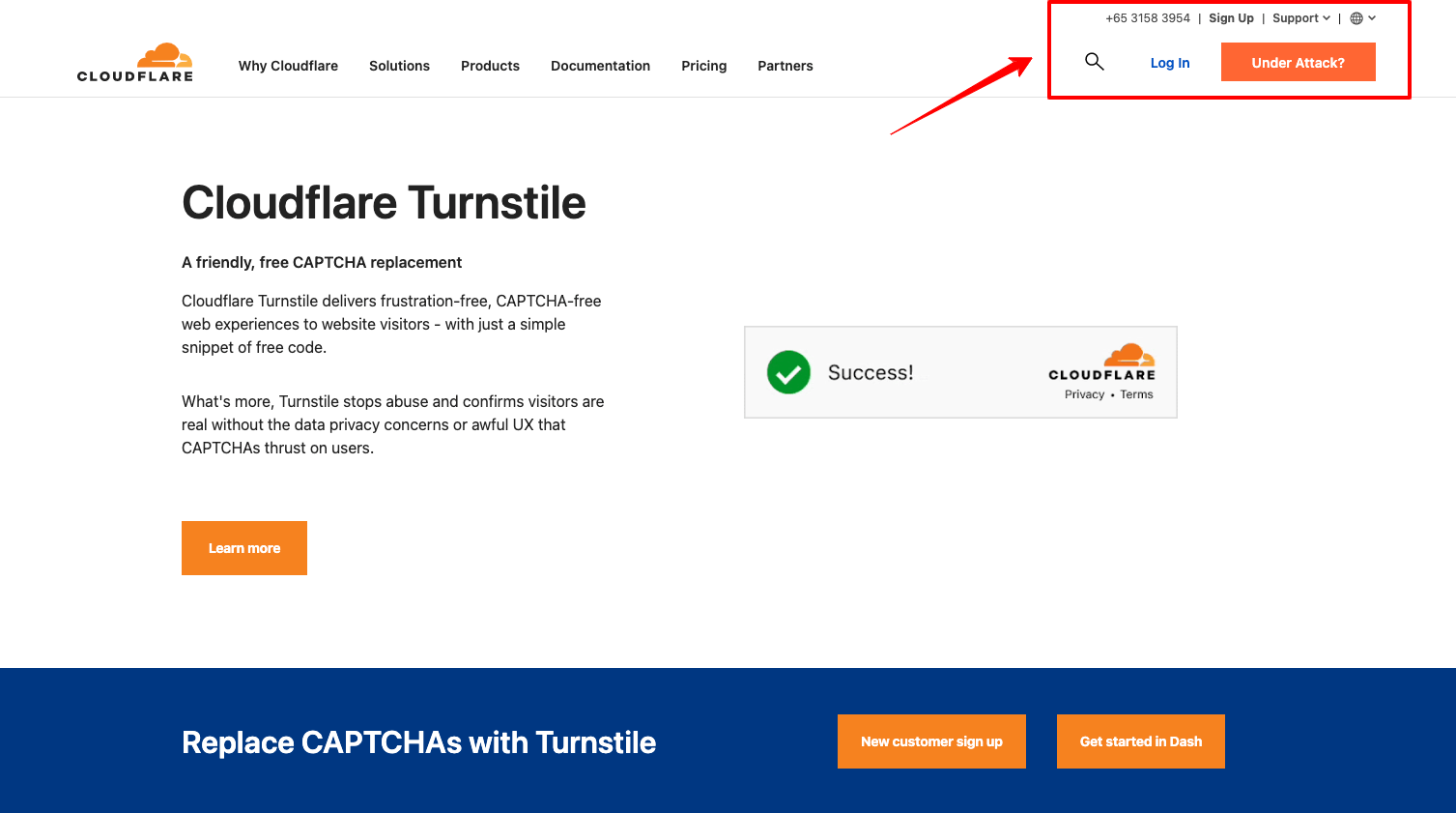 Now, click on the Turnstile option from the left sidebar, then the TurnStile Sites area will appear.
Click the Add Site button.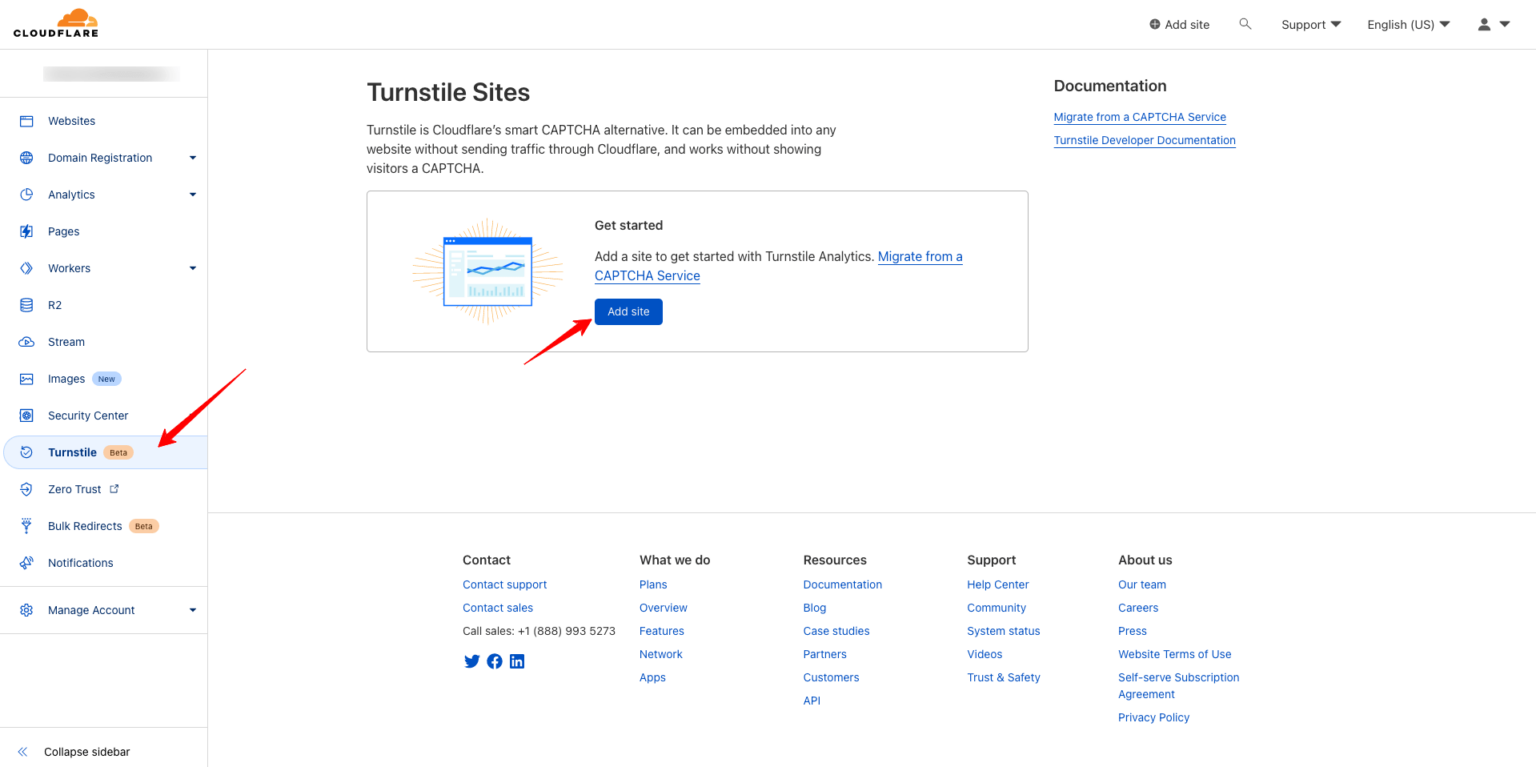 Add your Site Name as well as add your Domain & then create the Site by clicking on the Create button.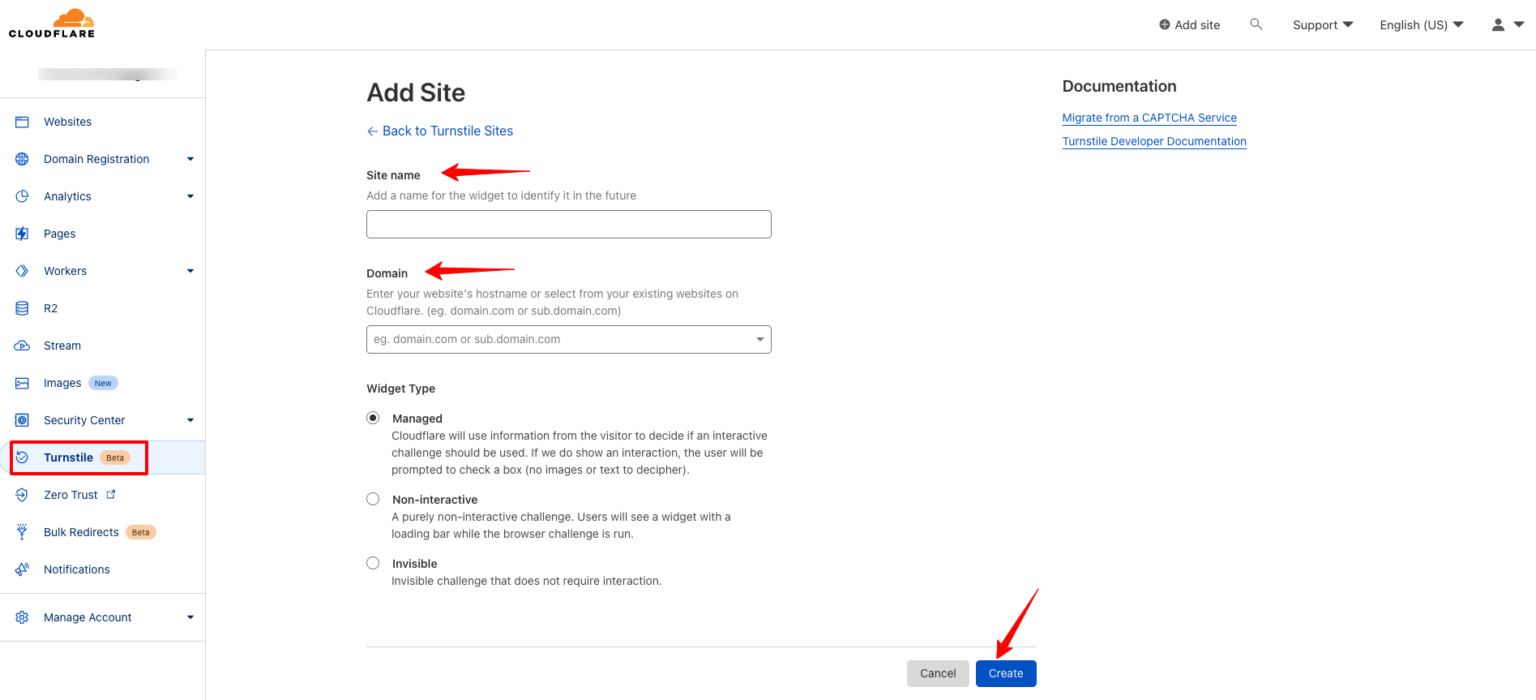 After clicking on the Create button, Site Key & Secret Key will be shown.
Copy the Site Key and Secret Key to use them for future uses.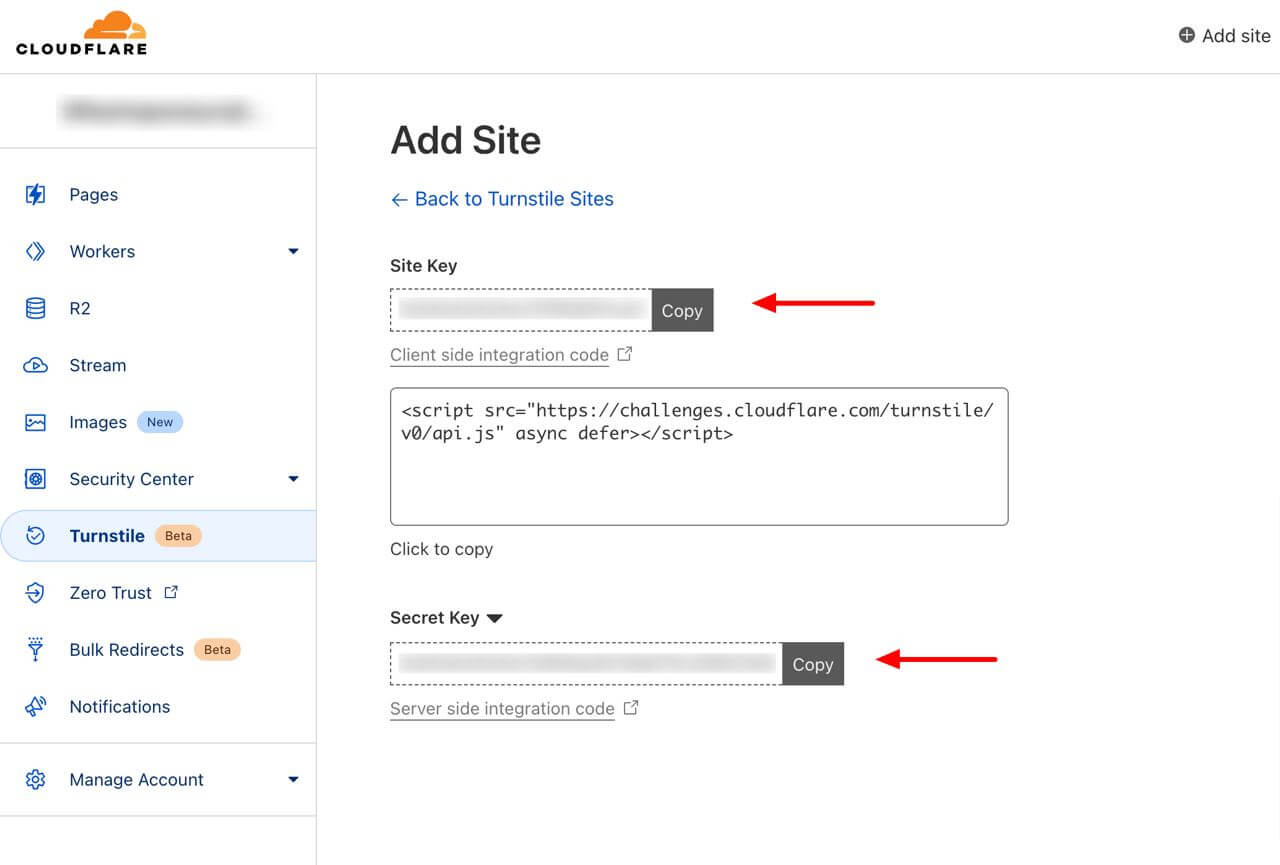 Paste the Site key and Secret Key to the Turnstile Settings in Paymattic.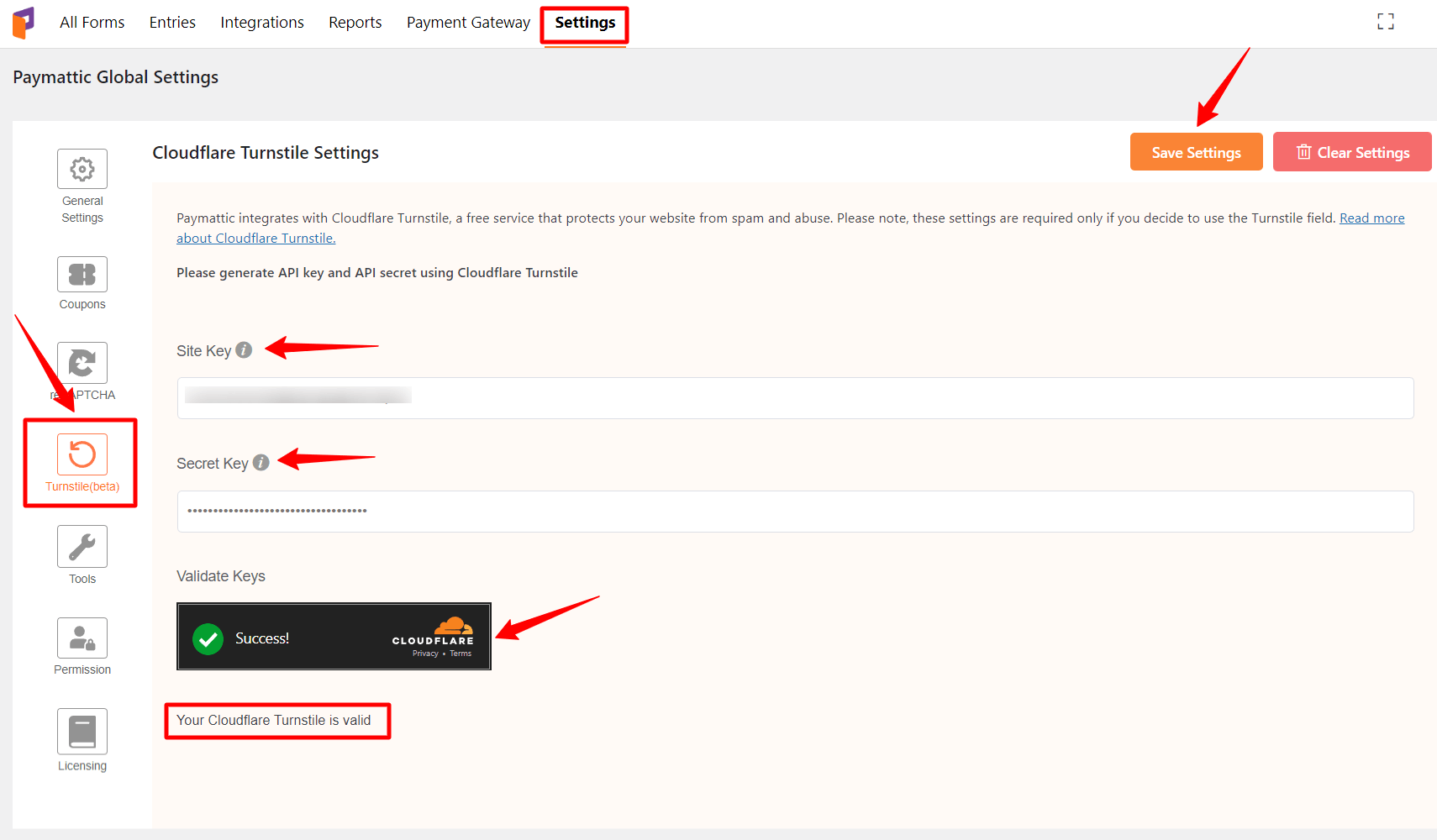 Don't forget to click on the Save Settings button when you are done!
After successfully configuring the Turnstile, you can configure it with any form in Paymattic. To enable Turnstile in a specific form, follow the steps mentioned below –
Go to Paymattic → All Forms from your WordPress dashboard.
Then, create a new form or select a previously built form.
Press the Settings button below the form name.

Navigate to the Confirmation Settings from the left and click on the Turnstile Settings tab.
Tick the Enable Turnstile for this form option.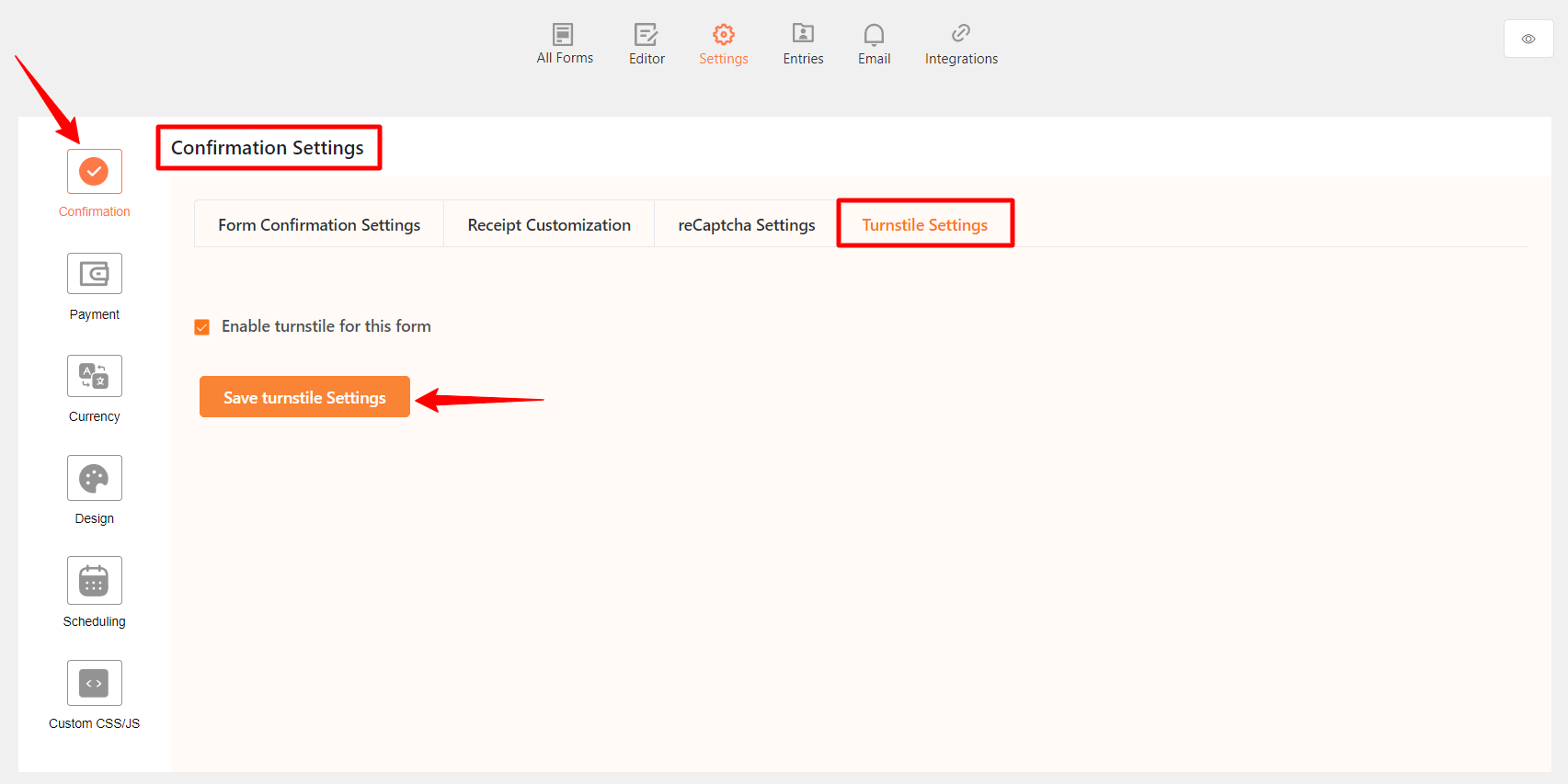 At last, click on the Save Turnstile Settings button when the customization is done.
Let's have a look at the preview of this form.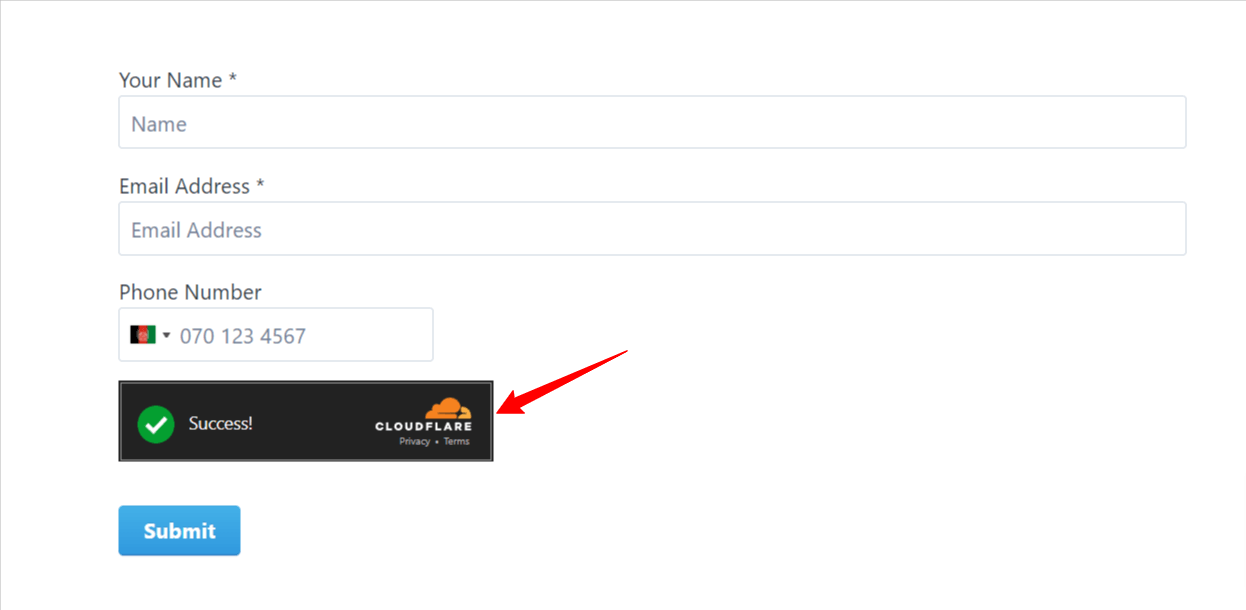 This is how simple to Configure Cloudflare Turnstile security by following some easy steps!