Paymattic's Form Confirmation Settings feature allows you to define and display a confirmation message once each payment form on your website is submitted.
To use the Confirmation Settings function, first, choose the form you wish to work on.
If you previously created payment forms, click on the Settings icon to access the Form Settings tab, which is placed on top of the relevant form edit interface.

Then the Form Confirmation Settings page will appear.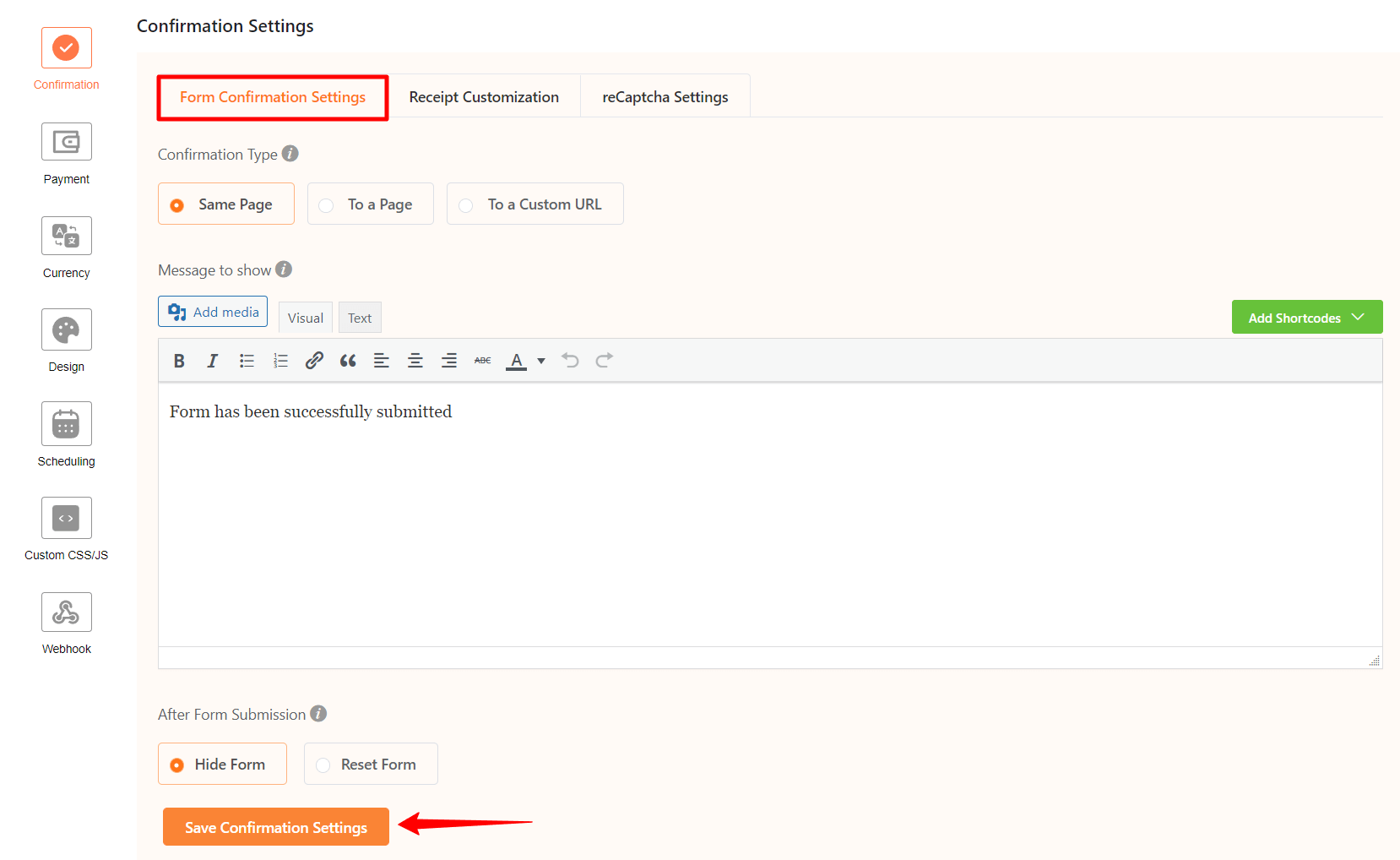 This feature allows you to customize the confirmation type. First and foremost, there is the Confirmation Type option. This option allows you to specify that when a payment form is submitted, the confirmation message will be displayed as a report, which you can display on the same page, redirect the confirmation report page to another page, or generate a custom URL to display the message.
If you select the Same Page button, the confirmation message will be shown on the same page.
Select the option To a Page option if you would like the user to be redirected after they have submitted the form.
If you click the To a Custom URL button, you will be given the option to create a custom URL for displaying the confirmation message/report. The Custom URL option allows you to display the report based on your Custom Input Items, Payment Items, and Submission Fields settings.
How to Set Receipt Customization in Confirmation Settings #
The Receipt Customization tab lets you customize the content of the receipt that will be shown along with the confirmation message. 
Type custom text in the Receipt Header Content box to define the content that you would like to show your users on the header of the receipt.
As in the Header Content box, you can define the content of the footer in the Footer Content box.
Enable the Show Order Item details in the receipt button to display all the products or services that are ordered by the user.
Check the Show Submission info in the receipt button to display all the data that was filled in by the user in the form.
When you have finished customizing and configuring everything, do not forget to click the Save Receipt Settings button.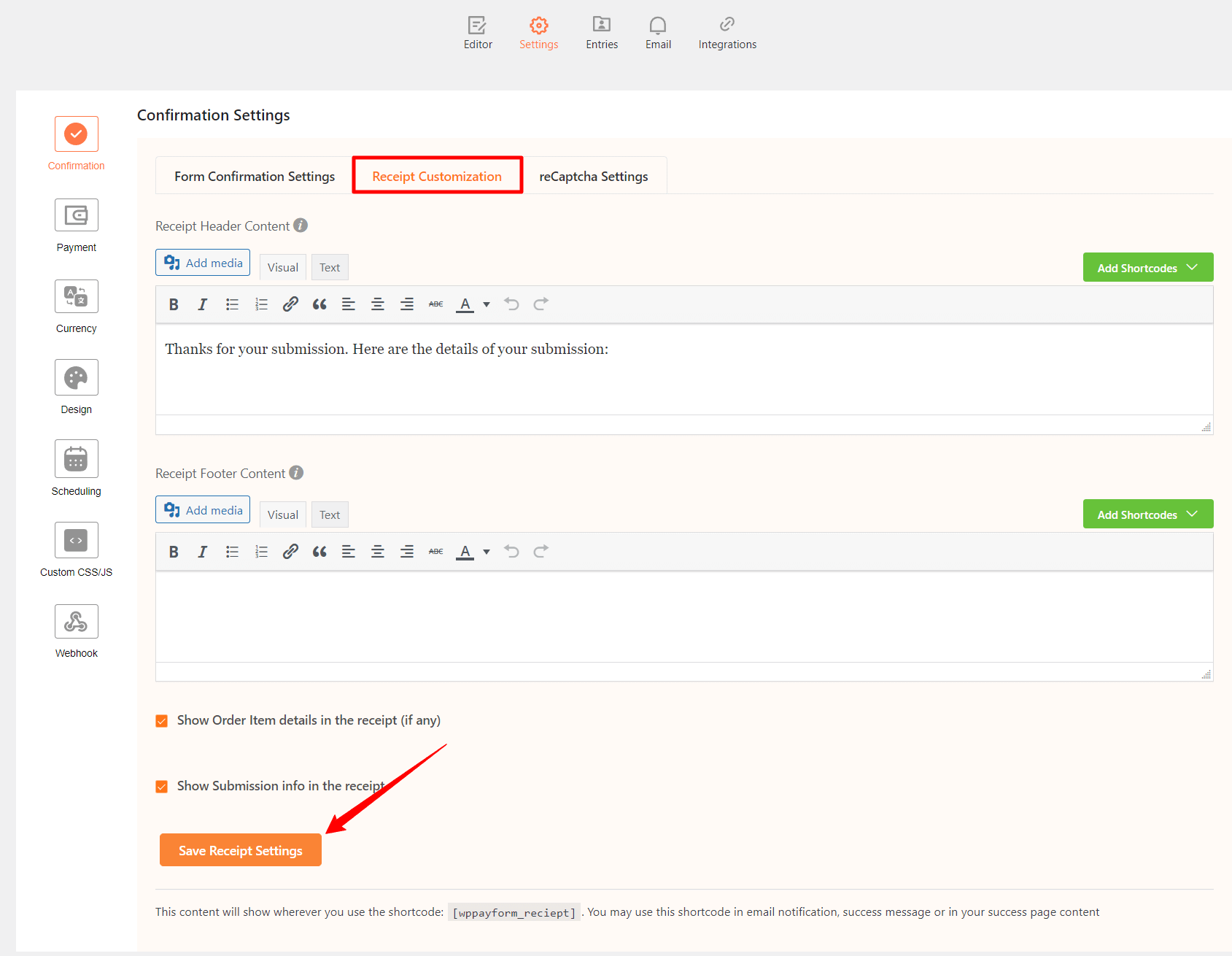 How to Configure reCaptcha Settings #
You can enable reCaptcha for any form from the reCaptcha Settings tab. Check this documentation to know about how to configure reCAPTCHA,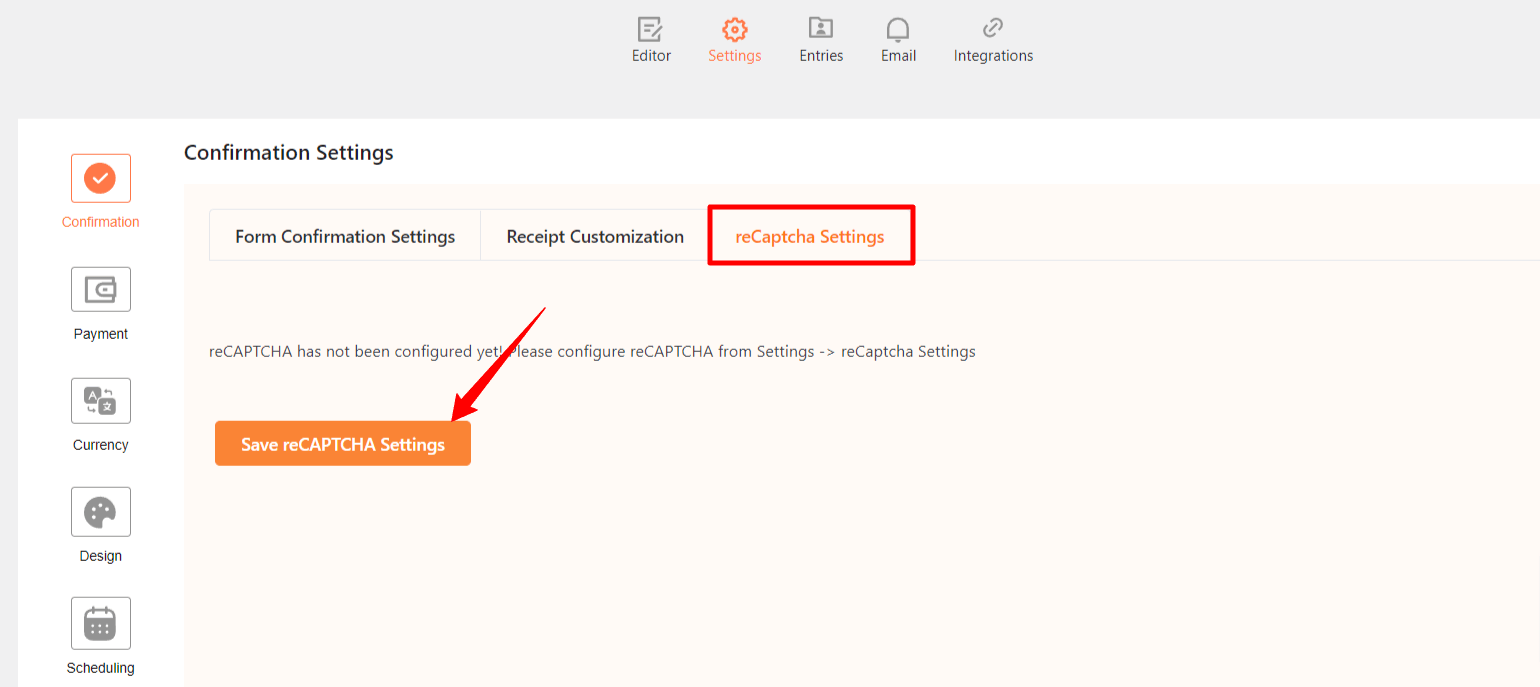 This is the simple process to configure the form Confirmation Settings in Paymattic.