Billplz is a payment platform for organizations to pay and get paid fastest, at the lowest cost possible.
You can configure the Billplz payment gateway in Paymattic by following some easy steps.
Billplz is a Pro Feature! Upgrade to Paymattic Pro to accept payments with Billplz.
Let's dive into this simple article to learn how to configure the Billplz Payment Gateway with Paymattic.
To do so, first, go to Paymattic (Pro) → Payment Gateway from your WordPress dashboard.
Then, Click on the Billplz tab from the left navigation bar & the Billplz Settings page will appear.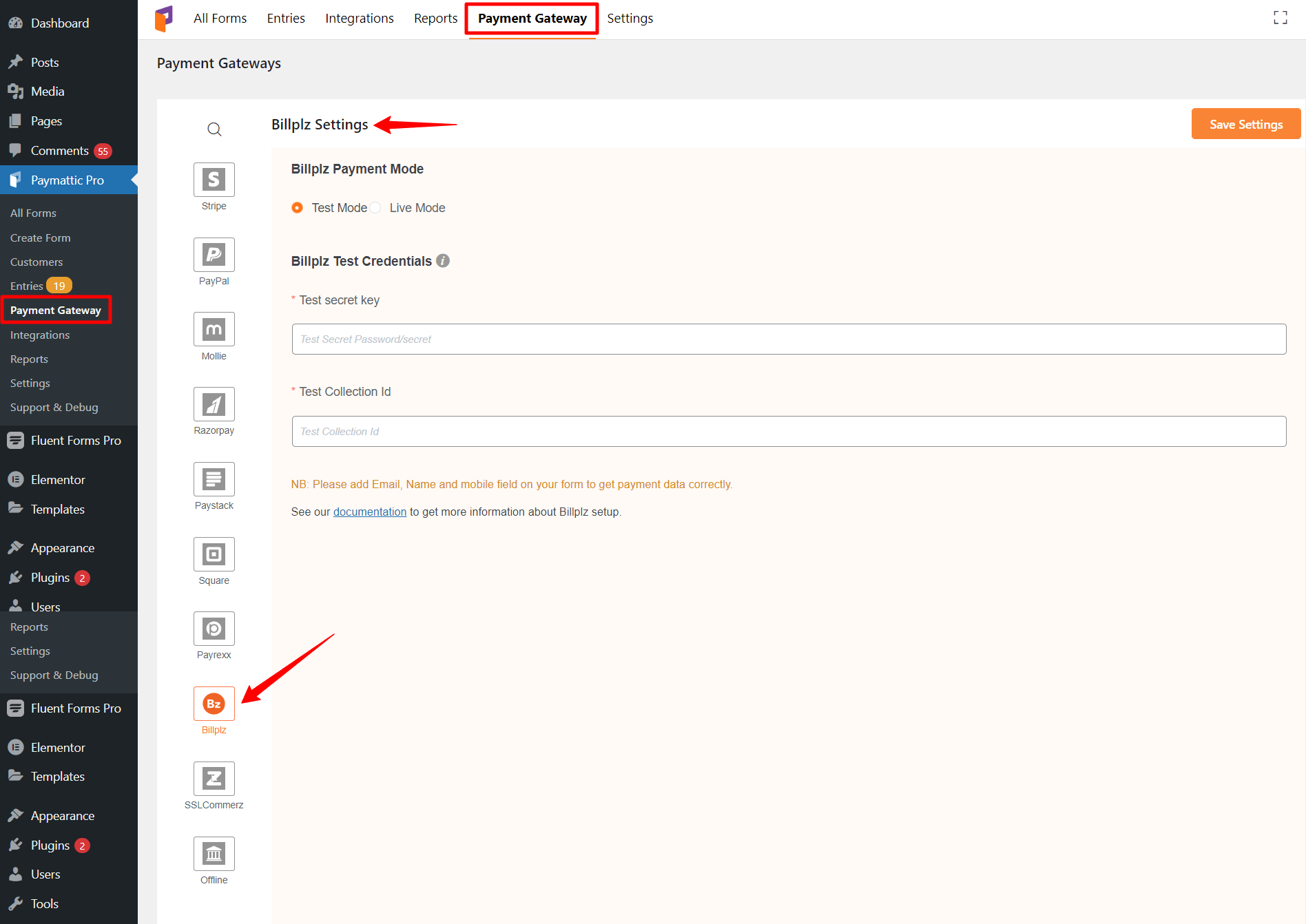 Billplz Payment Mode #
On the Billplz settings page, there are two types of modes displayed by a radio button.
There are two modes: test mode and live mode. Test mode is only for test payments and Live mode is for real payments.
While in the test mode, you can use any test card number that is issued by Billplz.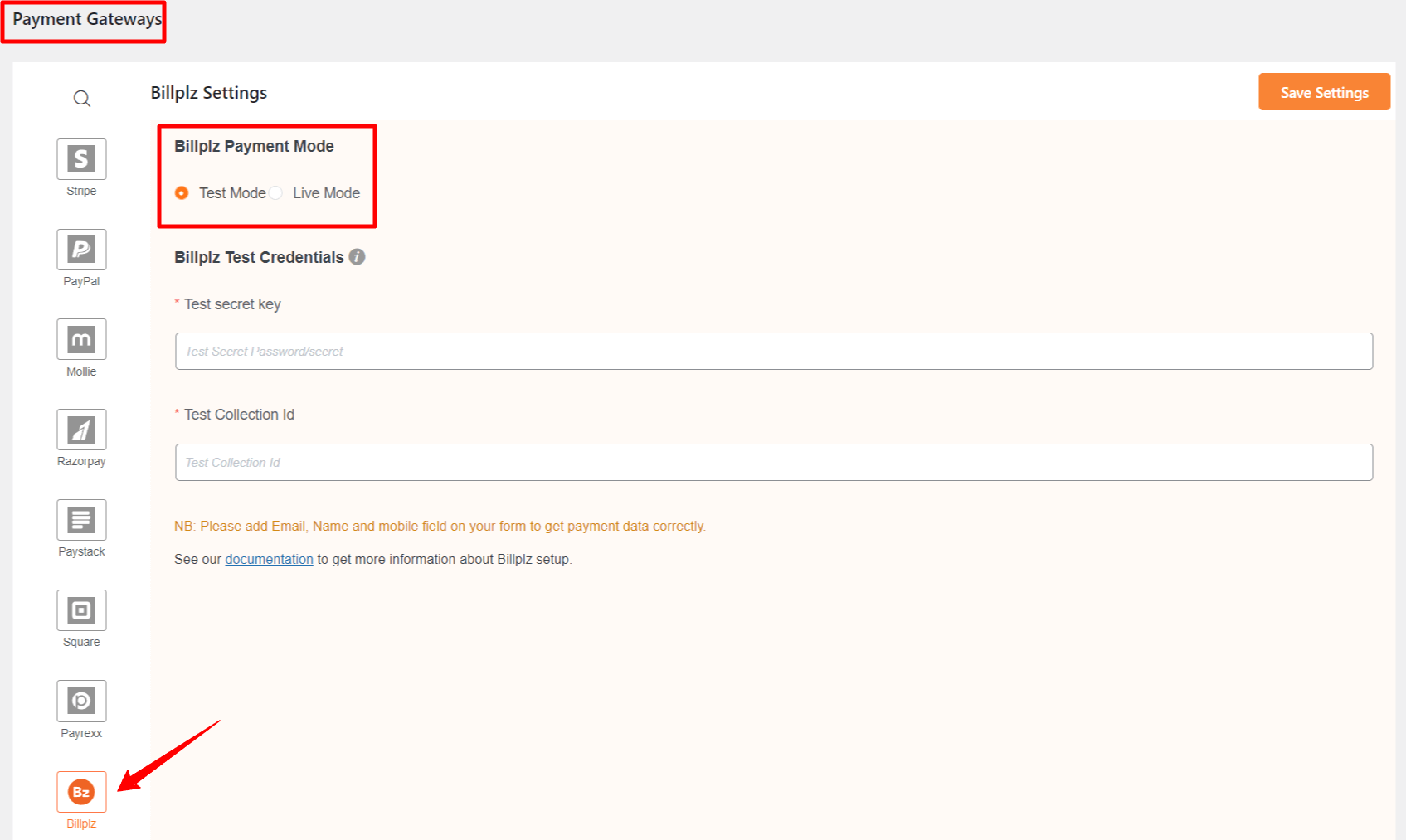 You can also set up the live mode in the same way the test mode is set.
How to Configure Secret Key & Collection Id #
In this option, collect the Billplz test credentials from your vendor dashboards. If you don't have an account in Billplz, Click here
After logging into your vendor dashboard, click on the down arrow icon of the Profile → Settings then navigate to the Keys & Integration tab and scroll down to Billplz Secret Key & click on that to find your Secret Key.
Click on the Copy Billplz Secret Key button to copy the key for further use.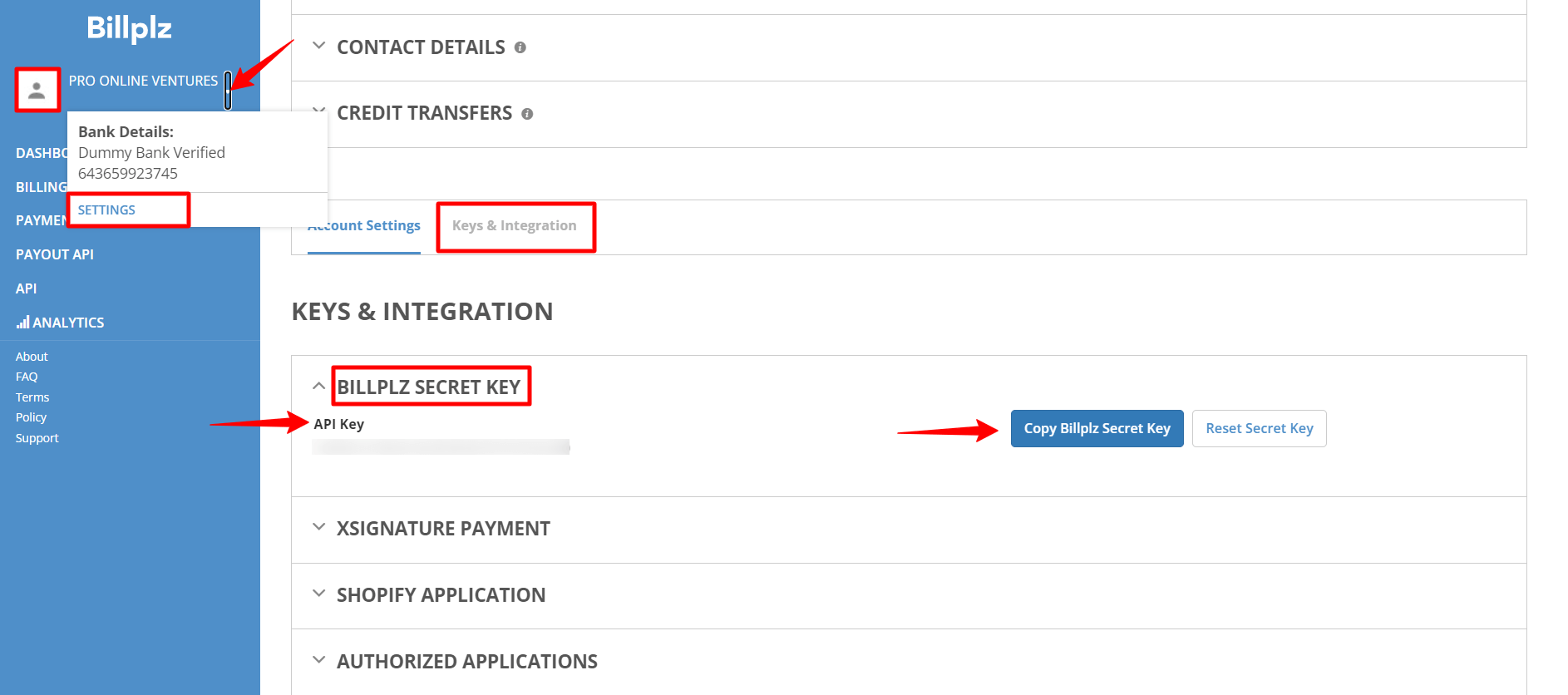 To obtain the Collection ID, go to the Billing/Payment Form/Payout API option in the left sidebar, then click on the Create Collection button (top-right sidebar).
Fill in the Title Field & click on the Submit button & here you will get your Collection ID.
If you already have your Collection ID, then go to the Active option, and below, you will get the Collection ID.
Copy the ID by clicking on the copy button.

Return to the Billplz Payment Gateway section of the plugin and paste your previously copied Secret Key and Application ID into the relevant fields.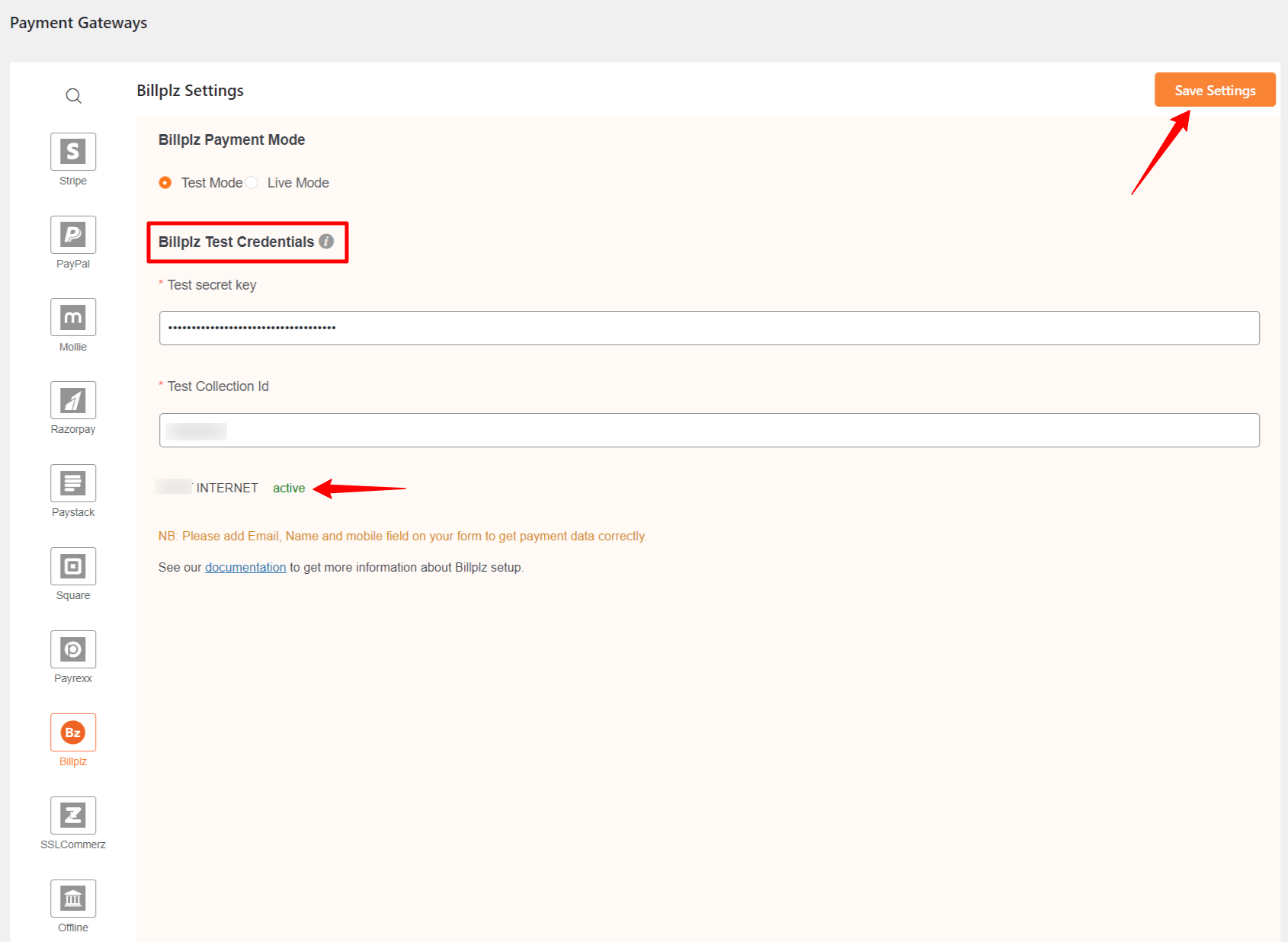 Lastly, click on the Save Settings button when your configuration is done.
This is as simple as a piece of cake! You only need to follow a few simple steps to configure Billplz with Paymattic!