Do you wish to export and import your payment form from one website to another? Then, using the Import/Export feature, you may transfer your forms to another site without having to create a new one.
This article will show you how to use this feature in your form.
To Export a form go to Paymattic → Settings from your WordPress dashboard.
Then click on the Tools option from the left sidebar.
Select the form that you want to export.
Click on the Export button to export the form in .JSON format.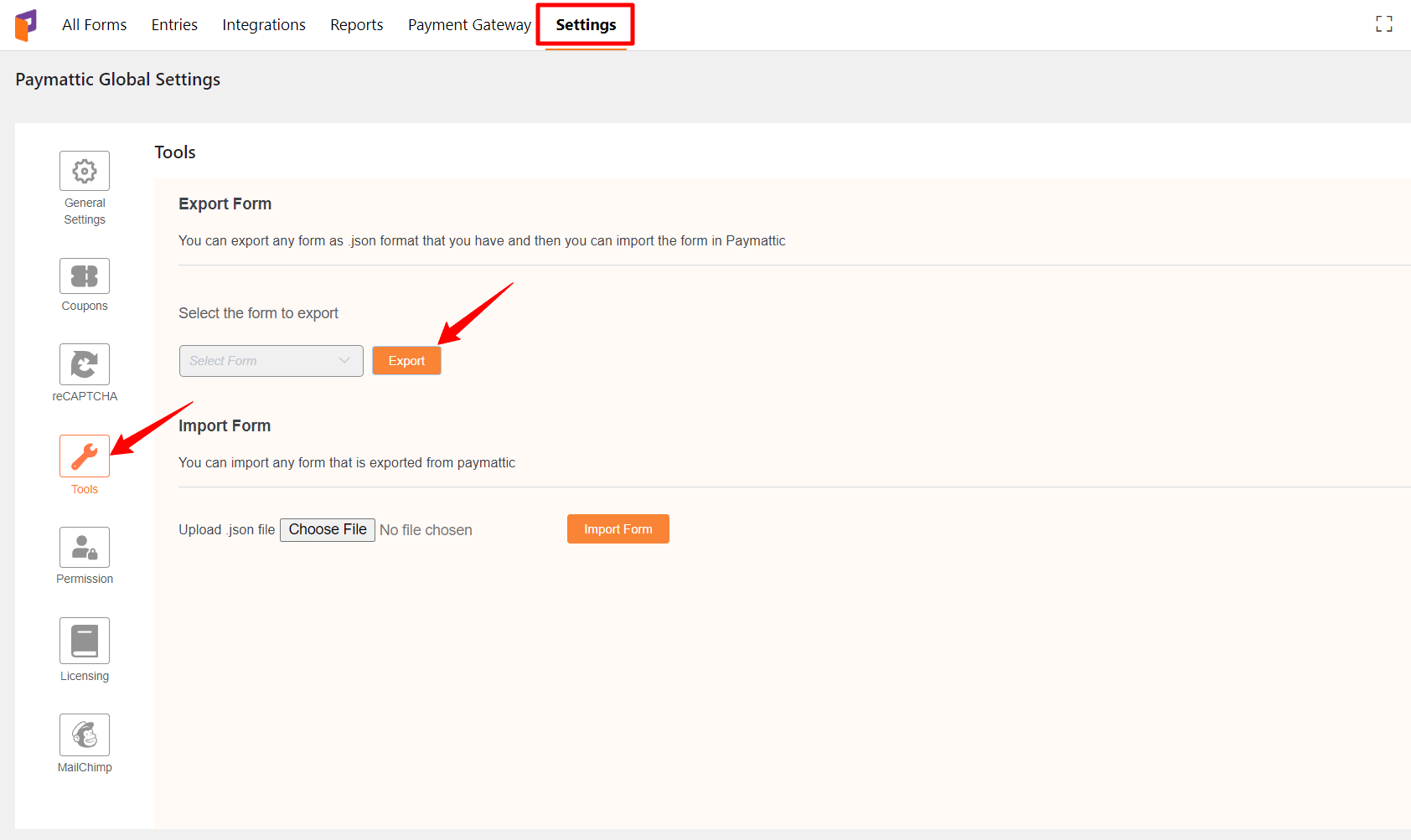 If you want to import a payment form –
Go to the Import Form section and select Choose File. 
Then, select the file that you want to import and click the Import Form button. 
The file must be in .JSON format to import into Paymattic.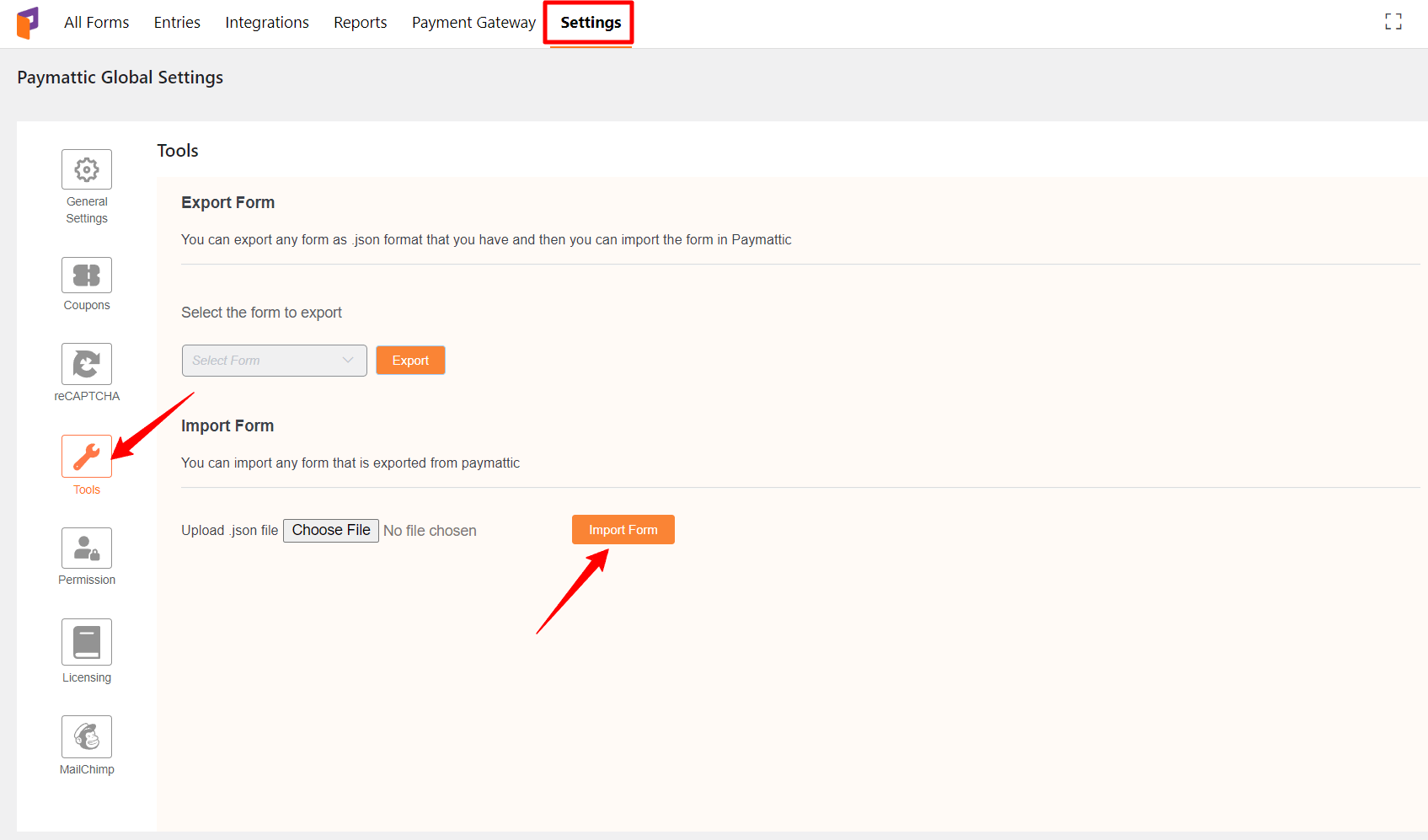 This is how simple it is to import and export forms in Paymattic.