Avoid the hassle of creating similar forms multiple times by duplicating forms in Paymattic. Duplicating a form will save you valuable time in creating a new form.
This simple guide will teach you how you can duplicate forms in Paymattic.
To duplicate a form go to Paymattic → All Forms from your WordPress dashboard.
Select the form that you want to duplicate. Then, click on Duplicate Form right below the form name.

A new duplicate form will be created.
To prevent confusion, it is suggested that the title of the new form be modified. You can add additional fields or edit any existing fields in the new form.
Always click on the Save button to save the changes.
Let's see how to create a Duplicate Form!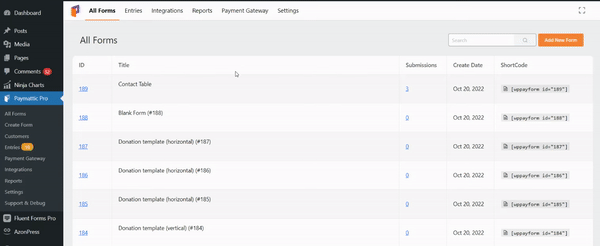 This is how simple it is to Duplicate a form in Paymattic.