Sometimes you will need to delete form fields in Paymattic. You can delete form fields simply by following a few steps. Let's see this simple guide to know how you can delete a form field in Paymattic.
To delete a form field go to Paymattic → All Forms from your WordPress dashboard.
Select the form & click on Edit below the form name.

You can view all the form fields here. Click on the bin icon located on the left side of the specific field name.
After clicking on the bin icon, It will immediately delete from the form.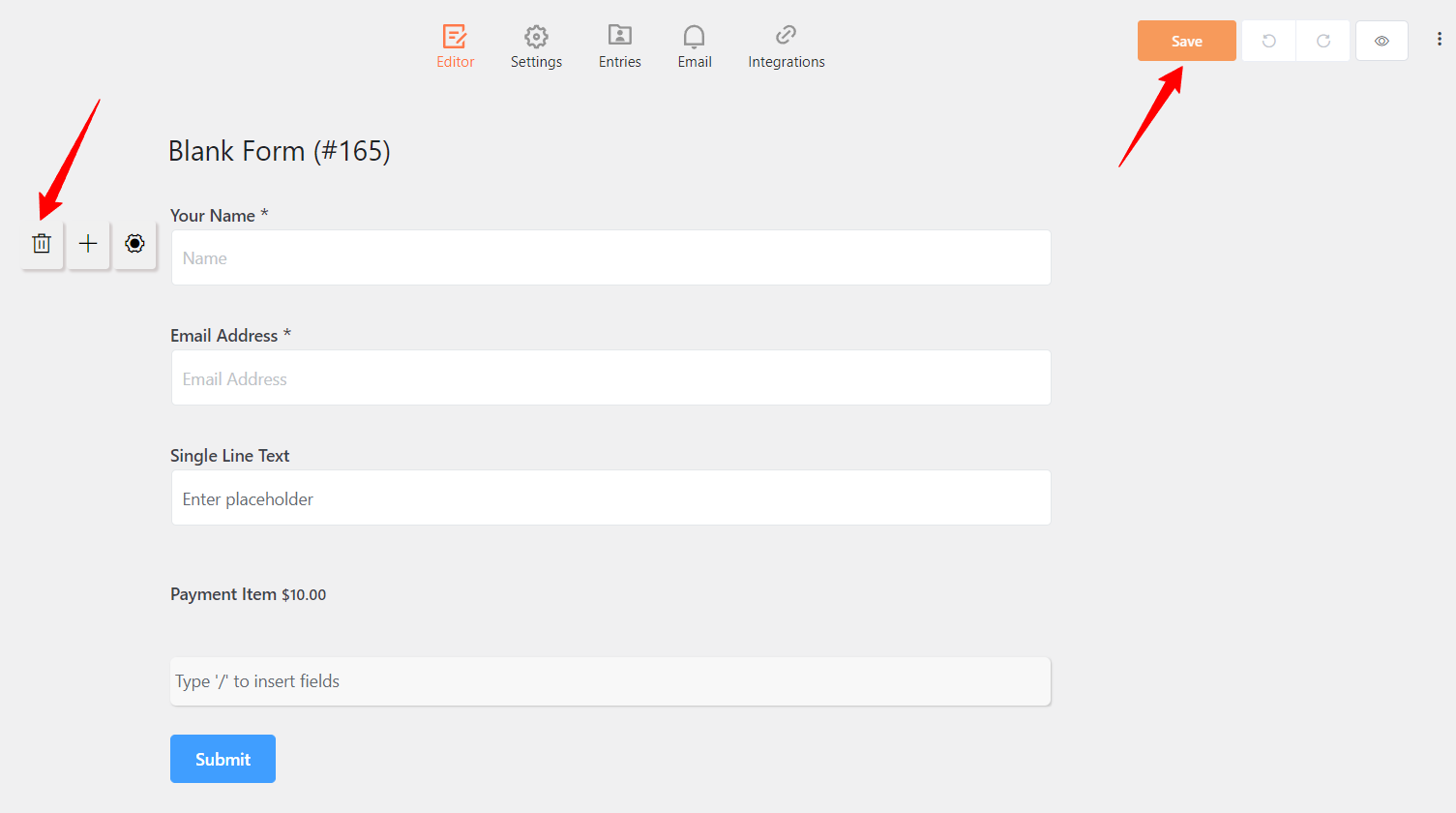 Finally, click on the Save button in the top right corner to save the changes.
After deleting the form field click on Preview (eye icon) to see the changes in your website. You can save valuable time by using this feature.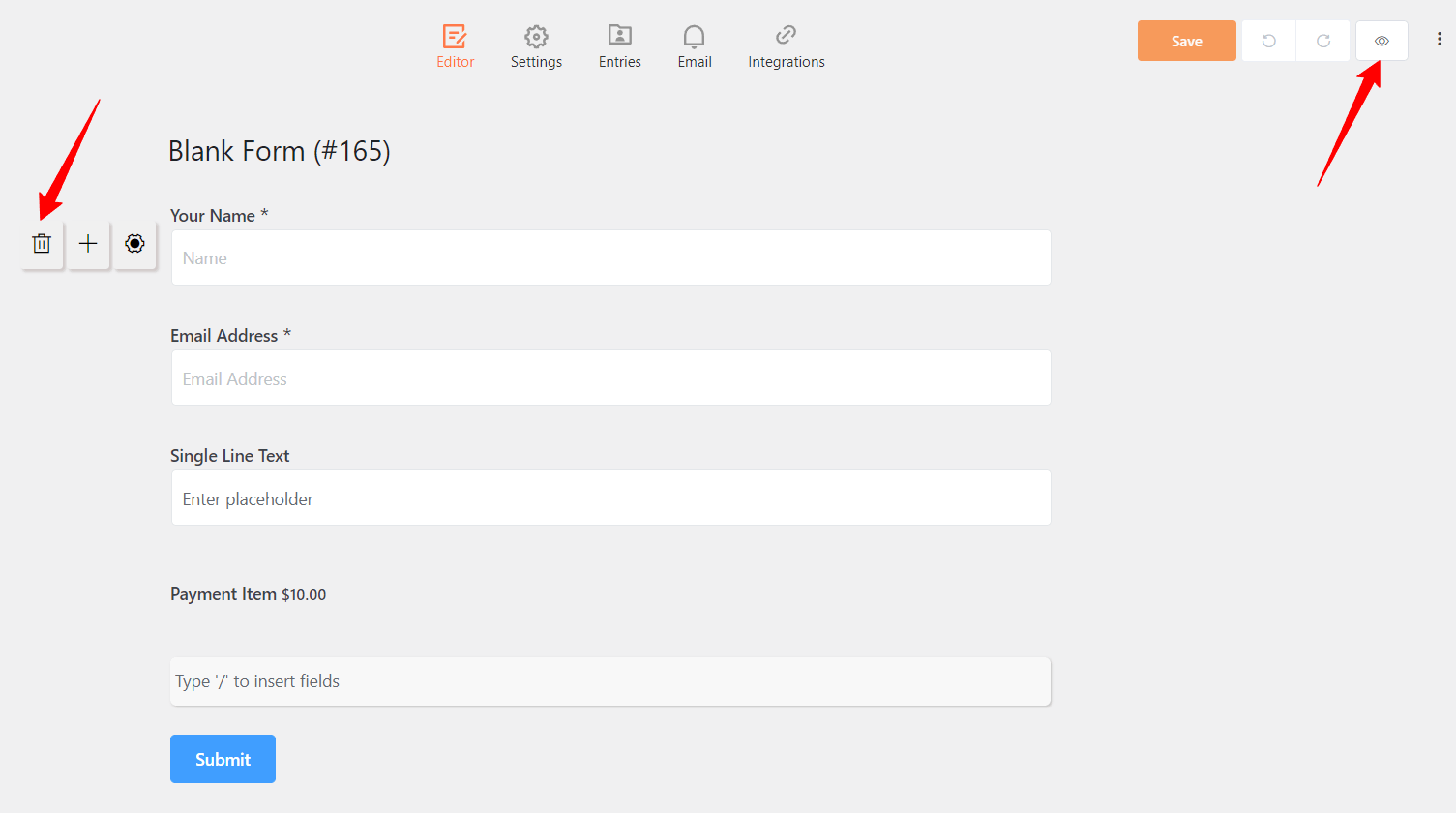 These are the simple steps to Delete a form field in WordPress with Paymattic.